Email: info@uselectronicsrecycling.com
A REPUTABLE ELECTRONICS RECYCLING CENTER
We offer safe and secure electronics and computer recycling services to Houston, TX. businesses, medical facilities, schools, and individual household.
Leading Electronics Recycling in Houston Tx
U.S Electronics Recycle Center is one of the best recycling companies in Houston Texas for over 10 years. We have a team of 12 employees who portray excellent customer service and will take care of your recycling needs in a safe and efficient manner. We are members of the Keep Texas Recycling Association, Single Star Recycling Association, Harris community Recycling Association, and more. we recycle the following; Computes, Laptops and drives, Servers Computer monitors, Cellphones, Projector, Calculators, Watches, Tablets, Video equipment, Computer processors, Computer motherboards, Mice Receiver Amplifier, Woofers, Speakers, Play station DVDs, Plasma TV, AC Adaptors and phone chargers,
Hard Drive Shredding and Data Destruction
Data Destruction is our major priority
Recycle Home Appliances
We accept all types of household appliances and some commercial machineries. We offer pickup services for 50 cent per mile. During pickup we accept payment through cash app, zelle, paypal, and physical cash.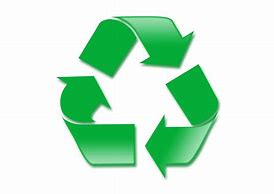 Recycle Your Electronics For Free
Why Choose U.S. Electronics Recycling Center?
Schedule Electronics Pickup
Electronics pickups are free but you need to have a significant quantity of electronics before we drive for pickups. You can also drop your Electronics at our recycling center; 6210 S Dairy Ashford Suite A4, Houston Texas.
Frequently Asked Questions
We are a recycle company and we are out to help our community and make e-waste easily accessible to every individual; although some companies will not accept none-working items to be recycled. We do accept appliances, electronics, no matter the condition. The reason is that we stand out from other companies is that we accept all items because we have the means to recycle the individual components when the item is no longer working. That is why we are recognized as one of the best recycling company for so many years.
Yes we pay top price for some potential items in working condition such as: computers, Cellphones, and other related electronics, depending on the working condition of equipment
We do charge for some items. We have a shredder in our center that cost  $22000, we pay rent for the facility, pay our workers and other bills. We charge a small percentage for some electronics. This help us to take care of our rent, workers, pay our bills and more. By doing this we can  continue to keep  our natural environment safe.
But the good news is that there are couple of items which we recycle for  free. This include:
Computers
Laptops and drives
servers
Computer monitor
Cellphone
Projectors
Calculator
Watches
Tablet
Video equipment
Mice
Receiver Amplifier
Woofers
Speakers
Play station
DVDs
Plasma TV
AC Adaptors and phone chargers
Wall clocks
Generators and solar equipment and panels
Computer processor and mother board
What People are saying about us
I have recycled my e-waste several times with U.S. Electronics Recycling Center. I highly recommend this e-waste recycling company to anyone who wants to get rid of their unwanted electronics. They are very friendly with excellent customer service.
U.S. Electronics Recycling Center helps me to shred my hard drive. It was a pleasure working with them. They offer me a certificate of destruction after the service. I really like the way they handle customers. Thank you guys for the free services you are offering and for keeping Houston free from e-waste pollution.
We are blessed to have this company in Houston. They have been recycling my e-waste for free since 2019. The founder is very nice and has a great customer support team. This company would be the best if you want to recycle your electronics.
I needed several bags of personal information shredded. I called asking if I could come on the same day. I spoke with Isaac, the assistant manager. All my items were taken and I received a certificate of destruction. The price was reasonable.
Our Visitor
Users Today : 4
Users Yesterday : 7
Users Last 7 days : 59
Users Last 30 days : 82
Views Today : 8
Views Last 7 days : 124
Views Last 30 days : 182
Views This Month : 144
Total views : 2118